General information
Activity: Critical limb ischemia (systemic adm.)
Innovative status: original individual molecule, best in class potential (me better).
Planned formulation: intravenous infusion concentrate, gels, creams, ointments, etc.
Type of molecule: small molecule, natural pharmacophore + NO donor part.
Drug design
Pharmacologic effect is provided by the combined synchronized multitarget action of a hybrid compound consisting of natural pharmacophore linked to NO-donor component.

Pharmacological characteristics of the drug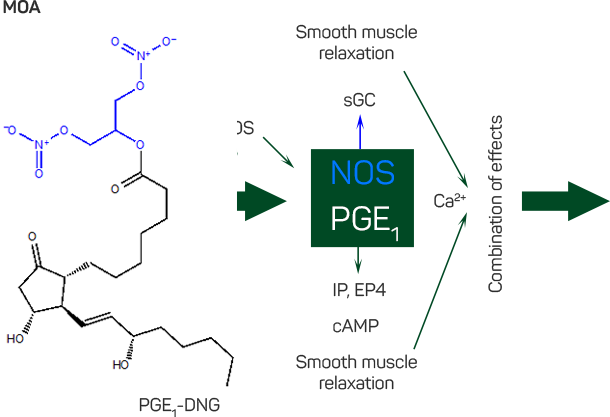 Biotargest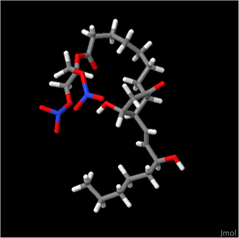 Targets
IP – prostacyclin
EP4 – prostanoid
sGC – soluble guanilyl cyclase
Specific pharmacological activity of GUR 602
Animal models -rats
Retinal Ischemia
Limb ischemia
Insulated skin flap
intraperitoneal injection, 4, 8, 12 mkg/kg
Retinal ischemia - a pronounced anti-ischemic effect (statistically significant increase in microcirculation, positive dynamics of morphological and morphometric parameters of the retina against the background of its ischemia
Limb ischemia - an effective increase in the level of regional blood flow in the ischemic muscle, a stimulating effect on neovasculogenesis
Isolated skin flap - reduction of necrotic tissue area, increase in microcirculation
Microcirculation in isolated skin flap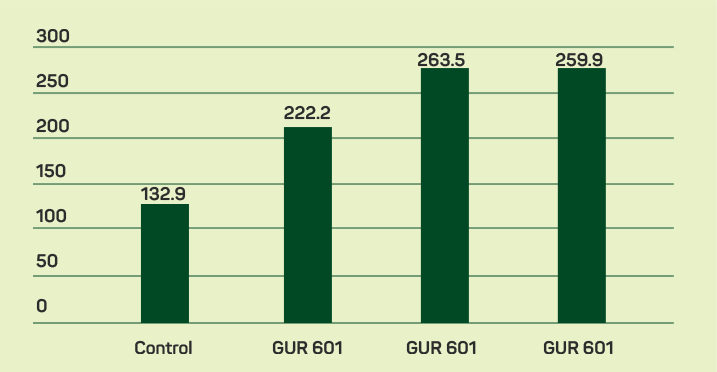 Neovasculogenesis limb ischemia

Enhancing local blood microcirculation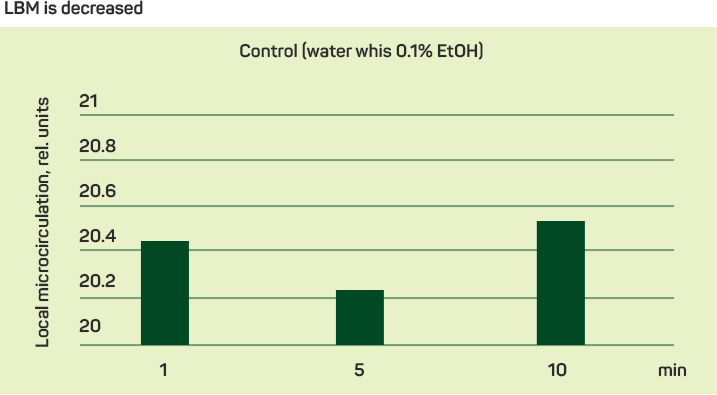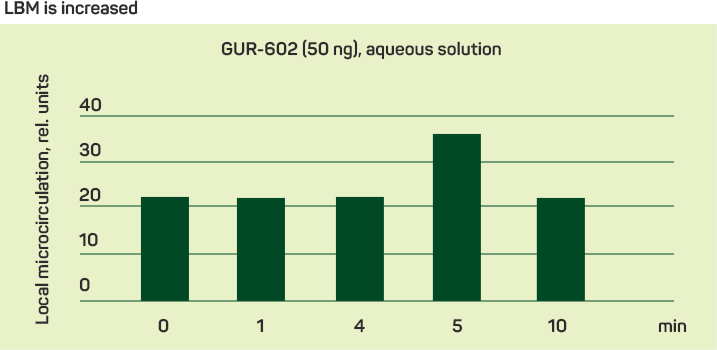 Experiment: Changes in local blood microcirculation in the skin of rat's head (the rat under urethane narcosis). One drop (5 mcL) of aqueous solution of GUR-602 (contains 0.1% of ethanol) is placed on the skin. After 5 min, the site of application is rubbed during 1 minute with a glass stick wetted with the same solution. The local blood microcirculation in the application site is measured during the procedure.
Enhancing survival rate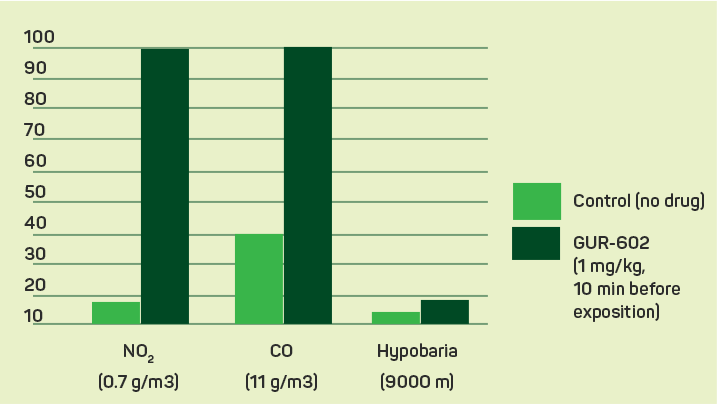 Survival of mice (%) upon the action of toxic factors.
Dose of GUR-602: 1 mg/kg, 10 min before exposition.
Pharmacokinetics
Toxicology
Acute toxicity
GUR-602 is not toxic at a dose of 3750 μg / kg (rats) and 7500 μg / kg (mice) - 1000 therapeutic doses
Chronic toxicity
GUR-602 in doses of 5 and 10 T does not have a noticeable irreversible general toxic effect on the animal organism
Allergenic effect - not detected at a dose of 10 T
Immutonoxicity - GUR-602 does not show immunotoxic effects in doses of 10 and 100 T
Mutagenic effect - lack of cytogenetic activity and genotoxicity in GUR-602
Carcinogenic effect - absence
Reproductive toxicity - GUR-602 in doses of 1T and 10T does not have a negative effect on the generative function of animals
Embryo and fetotoxicity - GUR-602 does not have an embryotoxic effect without causing post-implantation death, delayed fetal development, the development of anatomical abnormalities and pathologies of the skeletal system
Stability
The stability of the pharmaceutical substance - 2 years.
Storage conditions: at a temperature of - 18 0С ± 20С
The stability of the dosage form is 1 year
Storage conditions: at a temperature of +4 - + 80С
Technology
Synthesis technology from natural precursor is well reproducible.
Global demand in the substance can be met by laboratory capacity due to very small application dose.
Analytical procedures for the substance (HPLC, IR, NMR, MS) are well developed and validated.